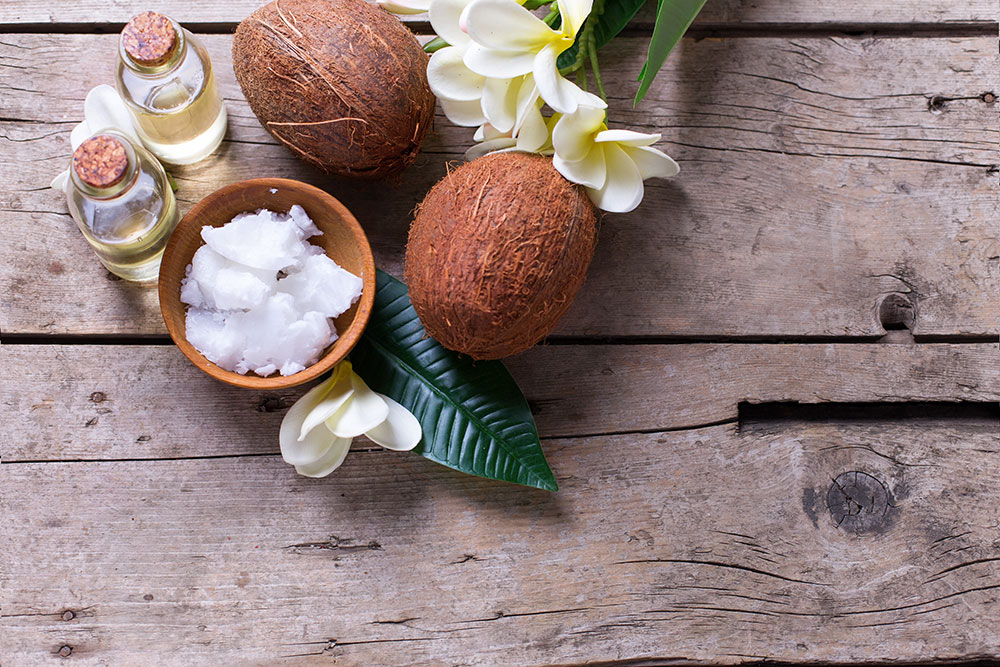 Today is a moment just for you!
Our experts at Spa La Toubana, reveal their secret recipe of "Coconut Scrub" for a moment of well-being at home.
After this 100% natural body scrub, the benefits are immediate!
The skin is fresh, clean and delicately perfumed, and its texture is refined.
How does it work?
The small coconut grains mixed with powdered sugar will gently remove and exfoliate dead skin. The coconut oil mixed with lemon and geranium will smooth and moisturize the skin. This delicious fruity mixture will deeply regenerate the skin.
The coconut scrub is abrasive enough for use on the face, you will have to choose another recipe.
How long does it take?
20 minutes.
For which skin type(s)?
All skin types.
What kind of preservation?
Store away from light, heat and air and can be kept for 3 months.
The necessary ingredients are easy to find are all for outstanding women like us!
Ingredients per 100 grams :
50g coconut oil
50g powdered sugar
10 drops of lemon essential oil (possible with orange or grapefruit)
10 drops of essential oil of rose geranium
Let's get ready!
Step 1: Mix the solid coconut oil and sugar in a bowl.
Step 2: add the essential oil of lemon and rose geranium.
Step 3: Mix well to obtain a homogeneous mixture.
Step 5: Put everything in a container, put a label on it and that's it!
You get a divine texture, a bewitching and relaxing scent for a 100% natural effectiveness!
Apply the treatment all over the body, massage and then rinse with clear water!
Our Experts at La Toubana Hôtel & Spa have tested and unveil this homemade recipe just for you!